Michelle Ware, Ed. S, LPC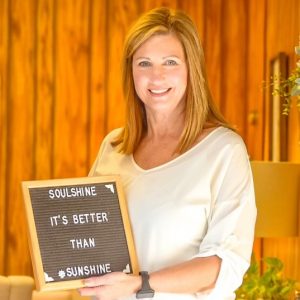 Michelle is an alumni of Georgia Southern University.  She earned her undergrad in Elementary Education and her master's and specialist degrees in counseling.  Michelle has worked with children, teens, and parents for over 29 years. She has helped many clients with issues such as anxiety, grief and loss, anger, depression, self-esteem, boundaries, self-regulation, self-esteem building, communication issues, relationship issues, and divorce/separation issues.  Michelle assists clients with the process of becoming self-aware and finding the tools within themselves to resolve and remove social, emotional, behavioral, and learning barriers. She was an elementary teacher for 12 years and has been a professional school counselor for the past 17 years.  In addition, she has also been a licensed professional counselor for the past eight years.
Michelle is experienced in providing counseling services to people of every race, ethnicity, and sexual orientation.  In the therapist role, Michelle implements a non-judgemental and compassionate platform in which clients feel safe to explore, discover, and work through thoughts, feelings, and beliefs.  Michelle facilitates in helping clients discover how the conscious and/or unconscious part of the brain can cause us to get stuck and caught up in irrational/negative thinking patterns.  Michelle uses an overall eclectic approach in therapy but really enjoys using the person centered, cognitive behavioral, and  talk therapy approaches.  When working with children, tweens, and teens she enjoys using play therapy techniques as well.  She aims to help clients identify and resolve the issues causing their challenges, as well as learn coping skills to work towards and maintain self actualization.
She is the mother of two adult daughters (and son in-laws) and stepsons (and daughter in-law). Michelle and her husband also have six grandchildren.  She feels it is extremely important for others to know that she is a Christian and relies  heavily on her faith.  Furthermore, she does not push her religious beliefs on clients but has a strong desire and prayer that clients will see God in her and through her.
Name:
Michelle Ware, Ed. S, LPC
Address: 316 West Ogeechee St., Suite D
Sylvania, GA 30467
Degree
M.D. of Counseling